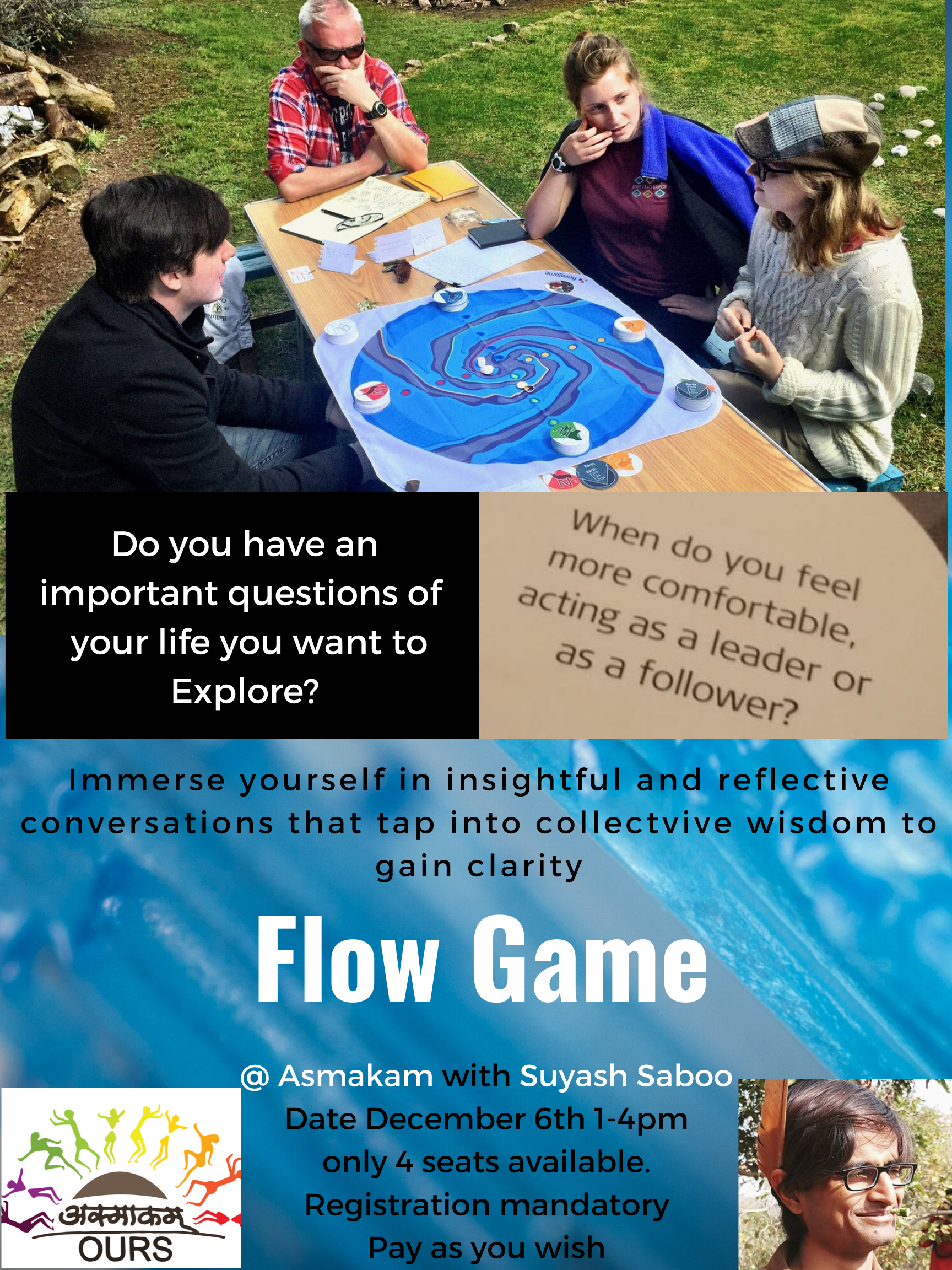 Gain Wisdom and Clarity thru Flow Game

Asmakam, 22 Sunshine Farms, A.B. Road, Indore (M.P.)
The Flow Game is a unique opportunity, the purpose of which is to give and receive wisdom on questions that are important to us in a safe and supportive environment.
The game invites strength and flow to life-affirming leadership and actions. It's aim is to strengthen, and bring focus into an important area or question in one's life; a project, a future direction of work, relationships or your personal growth.
It is a process, designed as a board game, that generates space for individual and collective consciousness to emerge through reflection, dialogue and interactive learning.

Suyash grew up in a family that supported him in pursuing what he wanted to, which led him to meet people and do things that inspire him to be more loving, kinder and happier each day. He enjoys having conversations and listening to people's stories. Currently, he is working with Swaraj University in Udaipur and envisions a life with a community of humans living in harmony with nature.
---