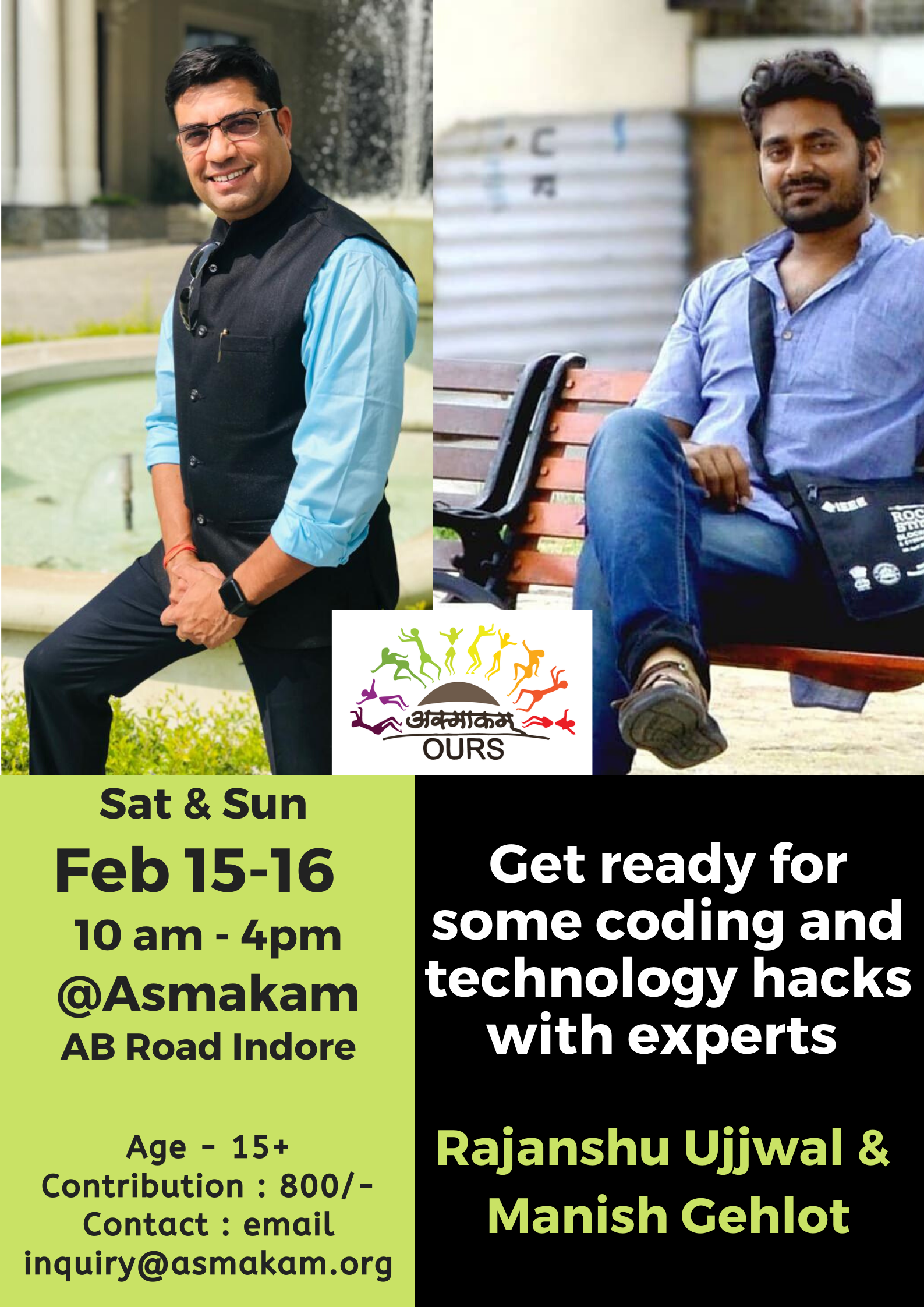 Coding and Technology hacks with Experts

Asmakam, 22 Sunshine Farms, A.B. Road, Indore (M.P.)
Join us for weekend coding and technology bootcamp in nature with Two expert Rajanshu Ujjawal and Manish Gehlot

Rajanshu - A techno hippie, working towards building a unique model of skill development & talent nurturing of young minds on a farm near Bangalore.Ex mentor at Jaaga study and Founder of HackerFarm community, enabling and empowering people by producing innovative solutions.

Manish Gehlot - IIT Bombay Alumni and seasoned technologist. Along with 24+ yrs of senior management responsibilities his passion and thirst fits more in education, planting trees and water harvesting.
He enjoys sharing his experiences and telling motivating stories to youth and kids. Absolutely loves cooking for family and strangers
Need to bring your own laptop.
Afternoon tea will be provided.
---