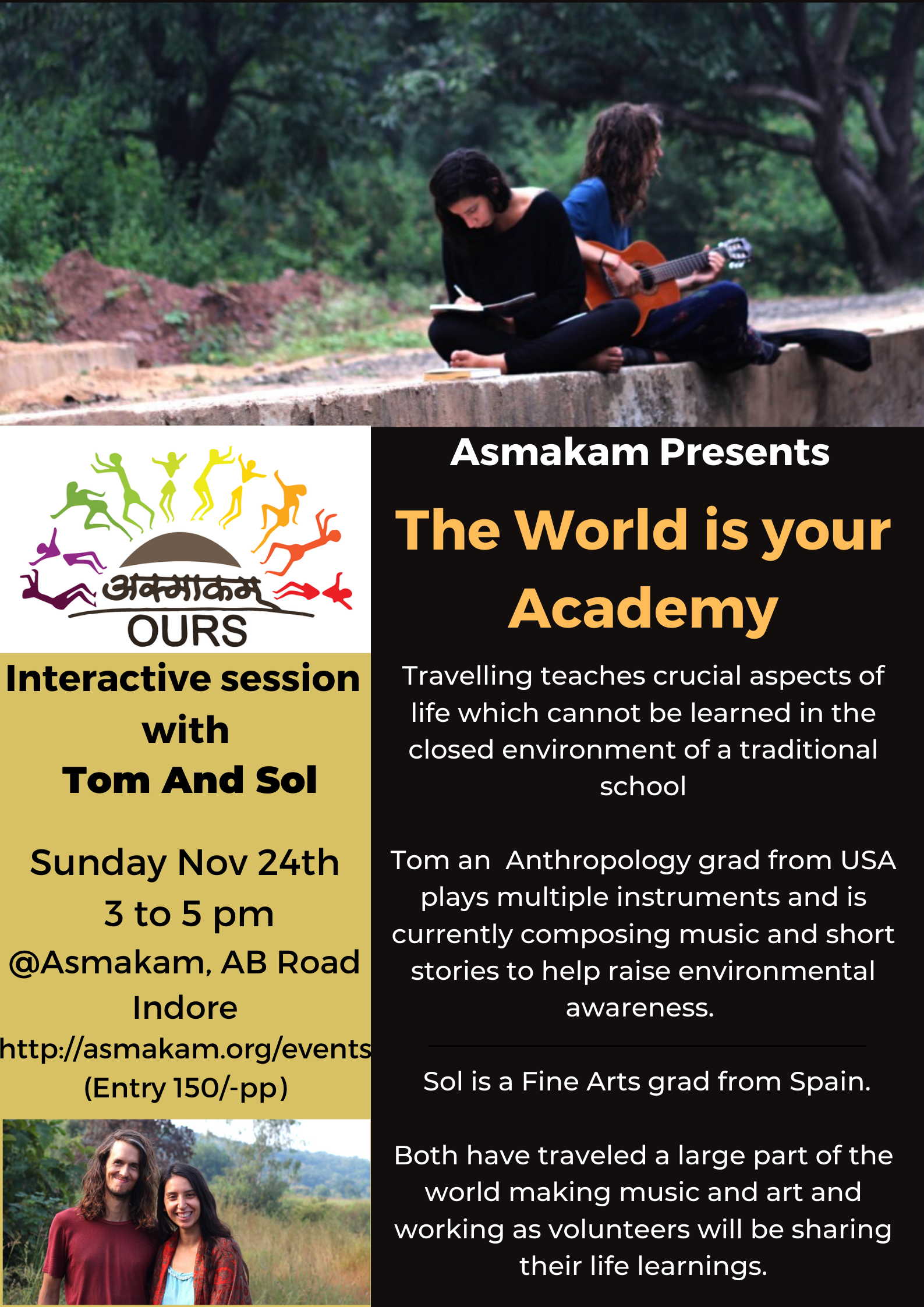 World is Your Academy

Asmakam, 22 Sunshine Farms, A.B. Road, Indore (M.P.)
Travelling teaches crucial aspects of life which cannot be learned in the closed environment of a traditional school. Tom and Sol have traveled a large part of South America and Europe, making music and art and working as volunteers.Through interactive discussions,they will liberate the concept of ´travel.´and discuss the benefits of leaving one´s ´comfort zone,´and will also explore the fears and misconceptions that lead people to not pursue their dreams of travel. Participants will be invited to share their own views and experiences as we engage one another in a guided discussion. 
Tom: From Kansas City, USA. Studied Anthropology and Creative Writing at Macalester College in St. Paul, Minnesota. He plays multiple instruments, guitar, piano, violin and others, and is currently composing original music and short stories to help raise environmental awareness.
Sol: From Mendoza, Argentina. Studied Fine Arts at the University of Granada in Spain, with study abroad years in Poland and Brazil.
Please Register at www.asmakam.org/events. Contribution is 150/- pp
---